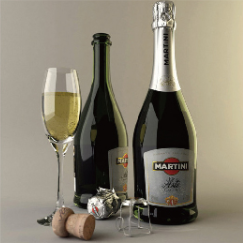 Introduction of Sparkling Wine: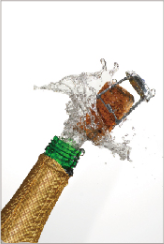 Sparkling Wine,is a kind of grape wine that the pressure of carbon dioxide is >1 Pa then its 20℃. It is a kind of win which can bubbling when opened it. the win is rich in carbon dioxide,is used for several happy occasions. Sparkling wine is a starting drink in Europe,its better to ice it to 8-12℃ before drinking. As the heavy Americans the wine will drinking after diner with some desserts usually.People like to use higher goblet for drinking it for its nice rnamental value of the wine's bubbles gradation., But this type of goblets is not the best choice for the wine aroma, so here we recommend to use champagne tulip for drink it.
As the quality of life improved,the people will attahes great importance to the healthe and fun life, especially pop in young people.
We HENGYU BEVERAGE MAHINERY follow with this trend, combine advanced techinology of the world sarkling wine equipments and improve it ourself, we designed more suitable Corking machine, Ligating machine and Capsuler for Sparkling wine and champagne production factories, and of cause we design, debugging and intalling this production line individually according to the requirement of our clients.